The past few years have seen an exponential growth in the use of video calls. Of course, the events of the past few years have made this a necessity, but because of the convenience they offer, they have become the norm.
Now, people from all walks of life use video calls for work or personal connections. More and more people are getting into content creation and using the cameras on their devices to record. To allow you to make the best use of your camera and free you from dependency on third-party apps, Microsoft has introduced Windows Studio Effects for the integrated camera in Windows 11.
What are Windows Studio Effects?
Studio Effects is a collection of video and audio effects that aims to improve your video and audio call experience. These effects are only available in Windows 11 22H2 or later. However, the availability of effects is device dependent; Only devices with NPU (Neural Processing Unit) will support the effects, such as the Surface Pro 9 5G model.
The effects are enabled by advanced AI and machine learning algorithms, making them truly outstanding and allowing you to present yourself in the best possible light in the video conference.
Windows Studio Effects includes 4 effects in total as mentioned below.
1. Background blur
This effect doesn't need much in the way of introduction. Since the pandemic, most video-conferencing calls have started offering this effect that blurs your background so that the focus is always on you in meetings. But the application of effects in some apps is unsatisfactory and leaves something to be desired.
With Windows Studio Effects, your background can be blurred no matter what app. The basic effect offers two ranges: Standard Blur (applies heavy blur) and Portrait Blur (applies light blur).
2. Eye Contact
The eye contact feature sounds really exciting. The reality of video calls is that no matter how convenient they are, it can be difficult to engage your audience. Since we are looking at the screen and not the camera, it is difficult to establish eye contact. Eye contact effect can fix this. It simulates eye contact with the camera by assessing and aligning your gaze, thus compensating for the fact that we are looking at a screen.
This lets you build a better rapport with the people you're talking to, making you appear more attentive and engaging!
3. Auto Framing
Auto framing is an effect that keeps you centered on the screen even when you move around or even if your camera is at an angle. The effect uses machine learning algorithms and adjusts the cropping and zoom of your camera to keep you in the center of the screen.
So, even if you have to travel around giving presentations, you don't have to worry about standing out!
4. voice focus
This is the only audio effect of the bunch. It removes unwanted background noise from your audio by processing it using AI noise removal algorithms. This is most useful when you are attending a meeting in a noisy setting that can make it a headache for other participants.
This effect will keep your audio crisp and clear!
Enable and Use Windows Studio Effects
If you have a compatible device and have Windows 11 22H2 Update installed, enabling and using Windows Studio Effects is a piece of cake. Effects that you enable will be applied system-wide and will remain enabled until you disable them again.
enable video effects
From the Start Menu on your device or windows , I keyboard shortcut.
Then go to 'Bluetooth & devices' from the navigation menu on the left.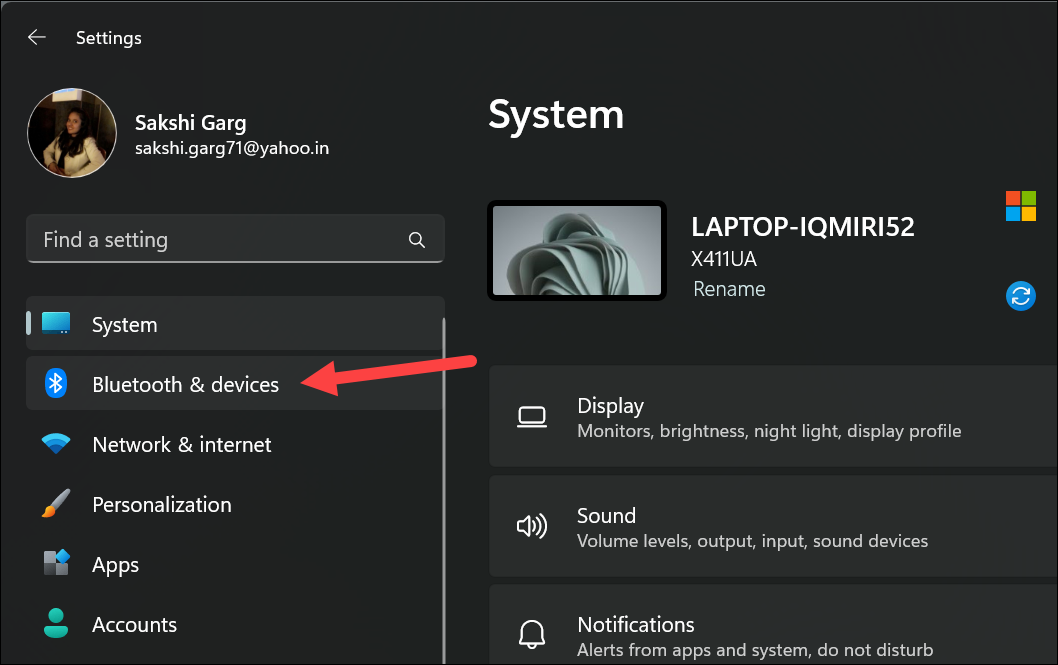 Go to 'Camera' from Bluetooth and device settings in the right pane.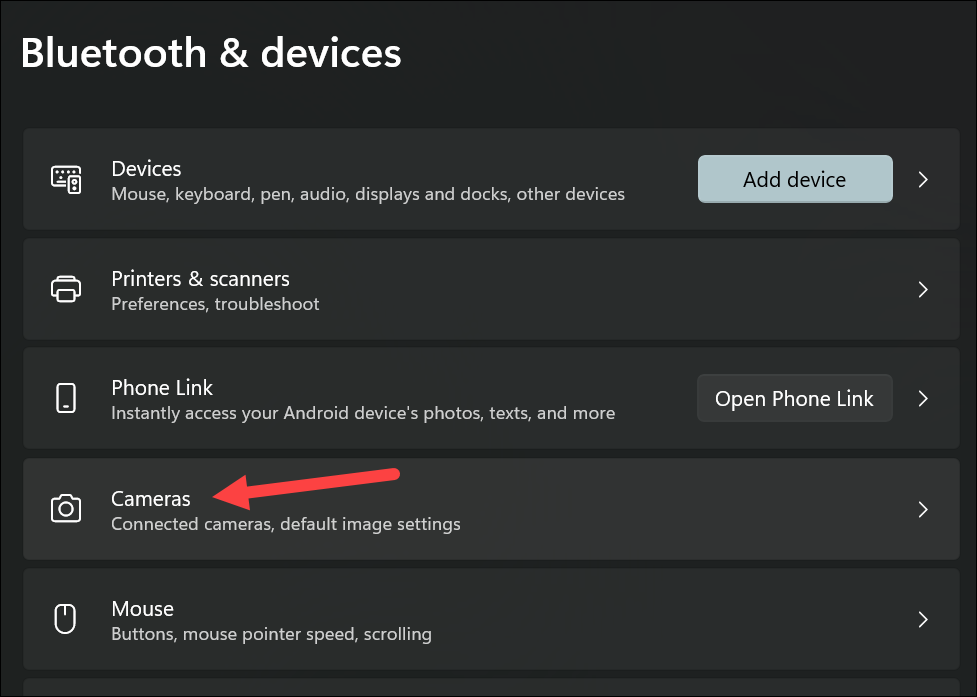 Select your camera device.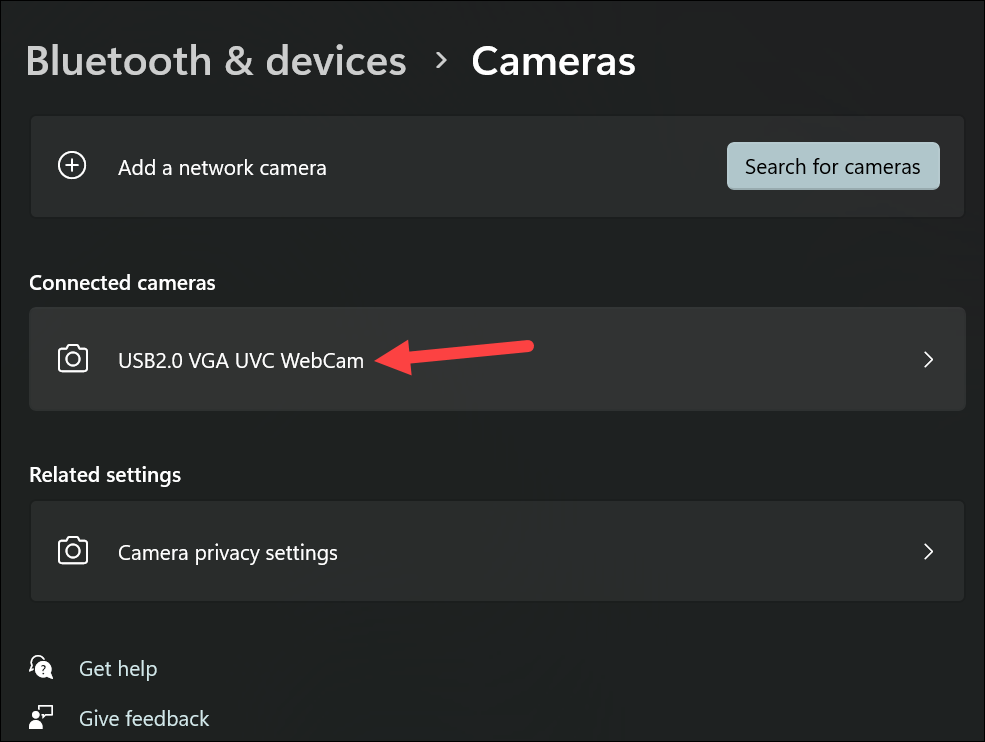 Then, go to the 'Camera Effects' option and click on it to expand the settings. Options for 'Automatic Framing', 'Eye Contact' and 'Background Effects' will appear; Enable the toggle for the effect you want to use. You can enable all the effects if that's what you want. For background effect, choose whether you want to apply 'Standard Blur' or 'Portrait Blur' by clicking on the respective radio button.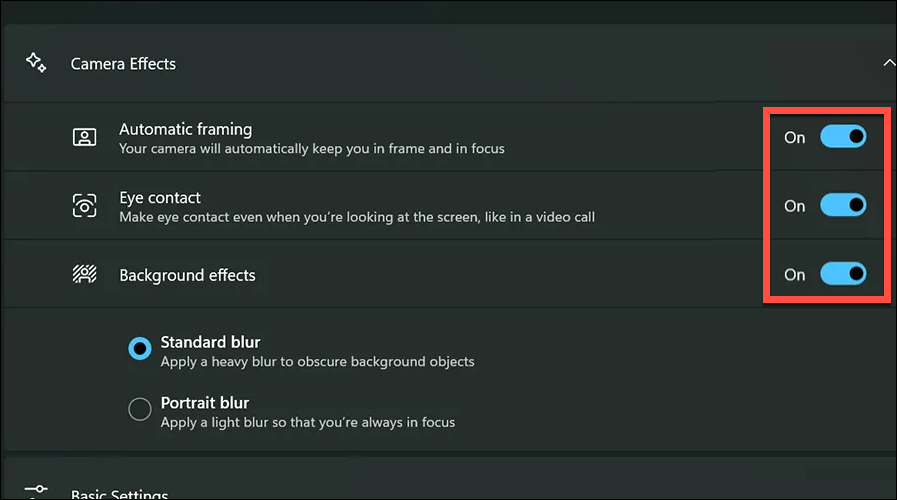 Comment: On some devices, camera effects, such as background blurring, auto framing, and eye contact, can have a significant impact on device performance and battery life.
enable audio effects
To enable the Voice Focus audio effect, go to 'System' from the left navigation menu in the Settings app.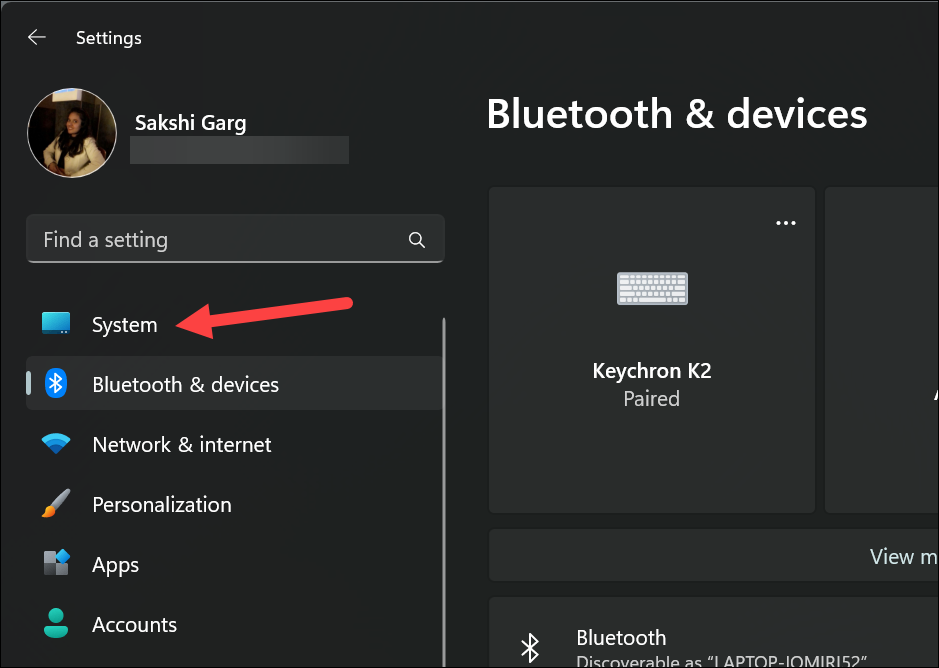 Then, click on the option of 'Sound'.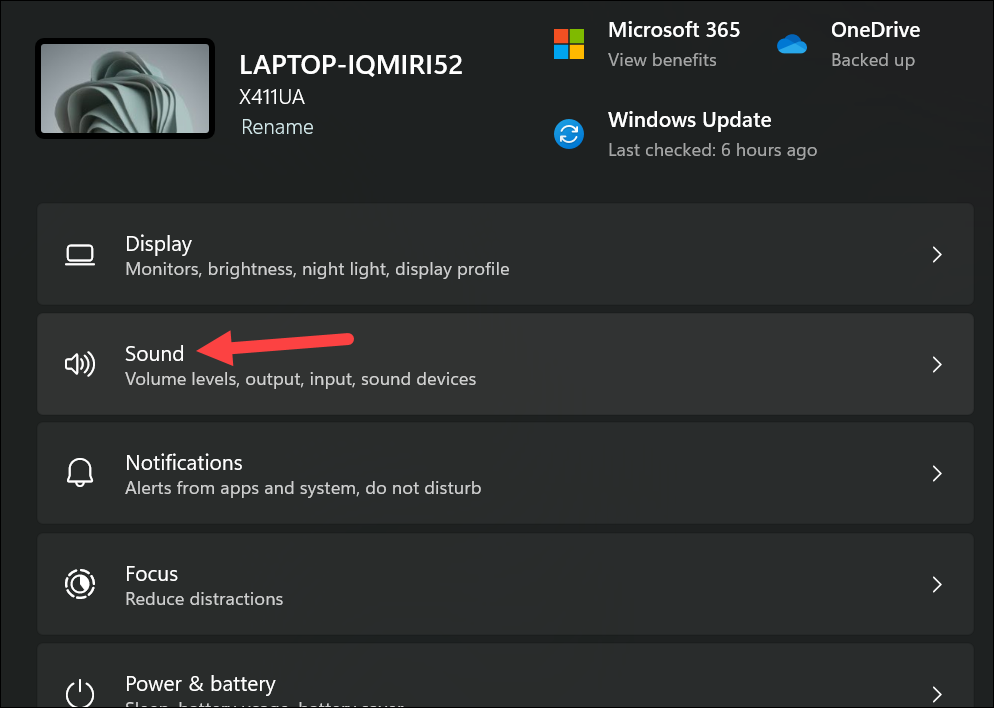 Scroll down and click on the option 'All sound devices' under Advanced Settings.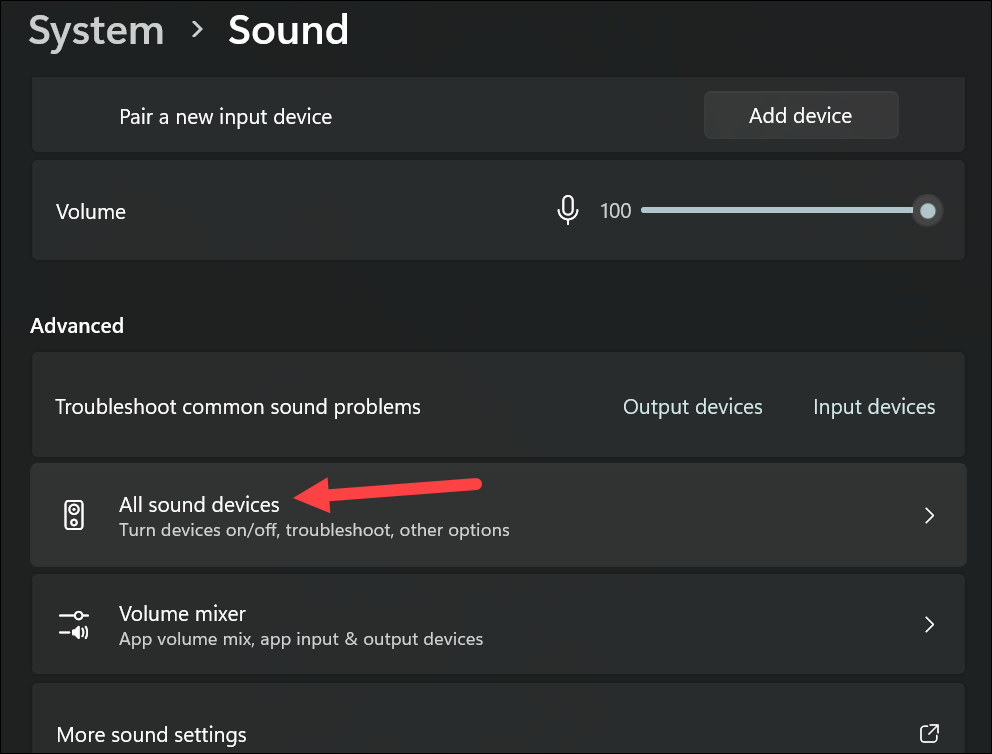 Click on your internal microphone under 'Input devices'.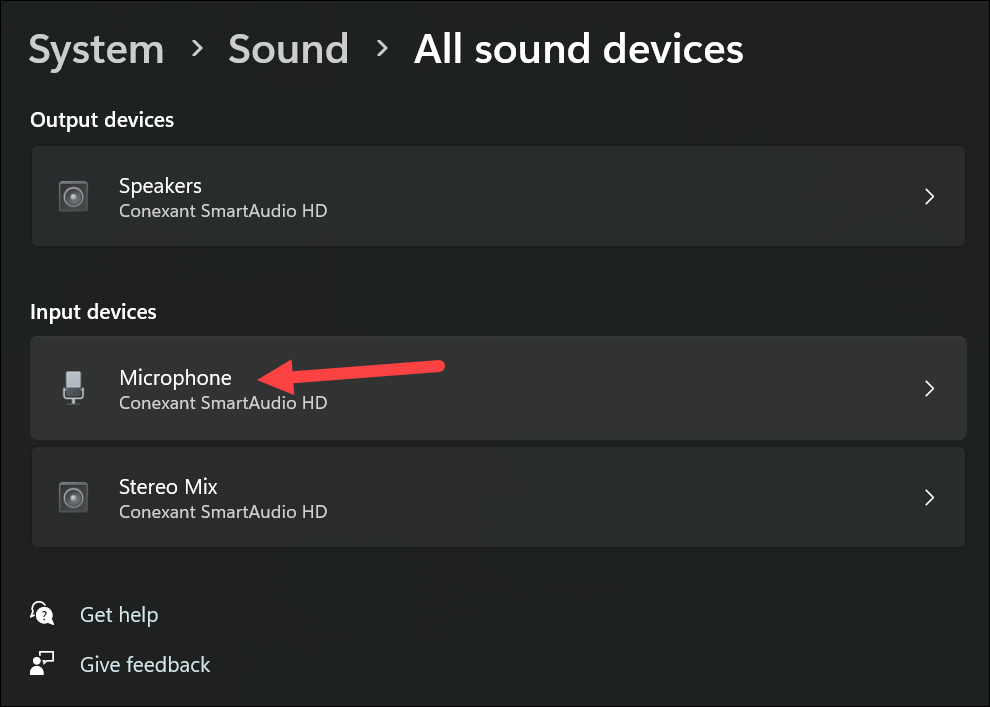 Scroll down and click on the 'Audio Enhancement' option to expand it. Then, enable the toggle for 'Voice Focus'.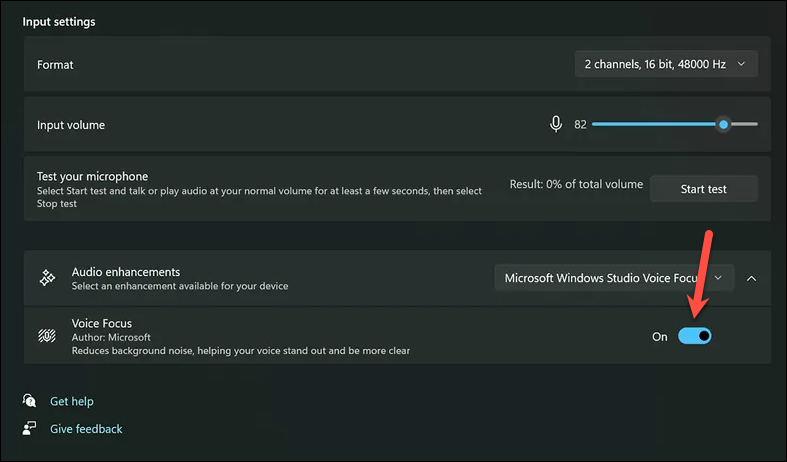 Enable Studio Effects from the Quick Settings panel
You can also enable Windows Studio Effects from the Quick Settings panel in Windows 11 but the option is not widely available yet. Microsoft has rolled out this option only in preview builds for Windows Insiders on the Dev and Beta channels. Hopefully, Microsoft will roll this out more widely soon as it makes sense to make Studio Effects more easily accessible. It's a terrible first step to go to the Settings app every time you want to enable or disable an effect.
Meanwhile, if you're in one of the Inside channels, open the Quick Settings panel by clicking on the 'Network, sound and battery' icon from the taskbar.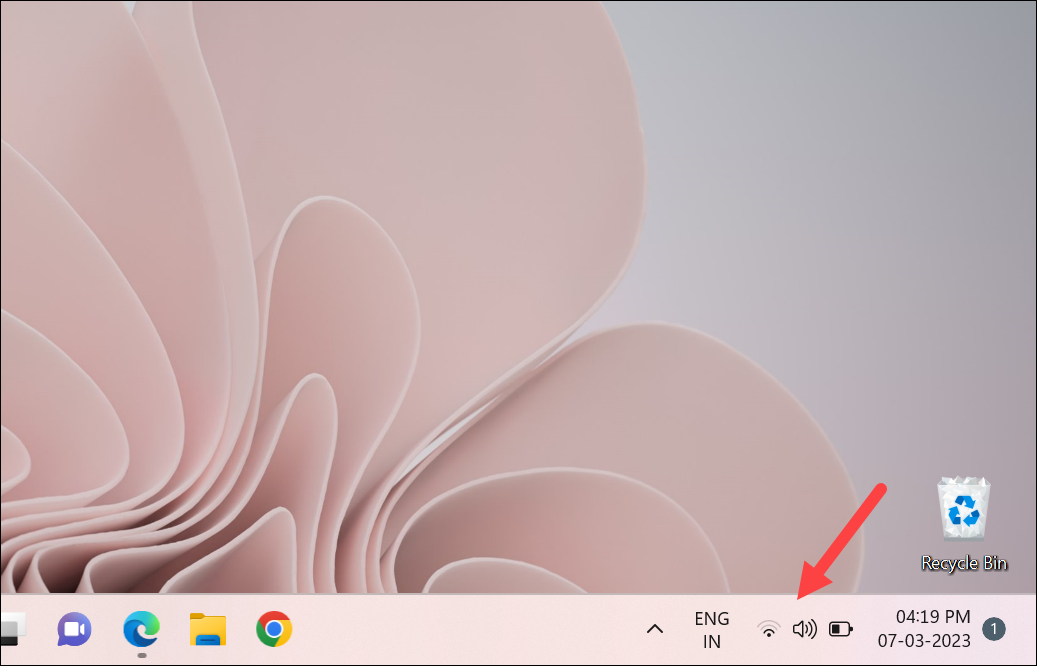 Then, click on the 'Studio Effects' tile.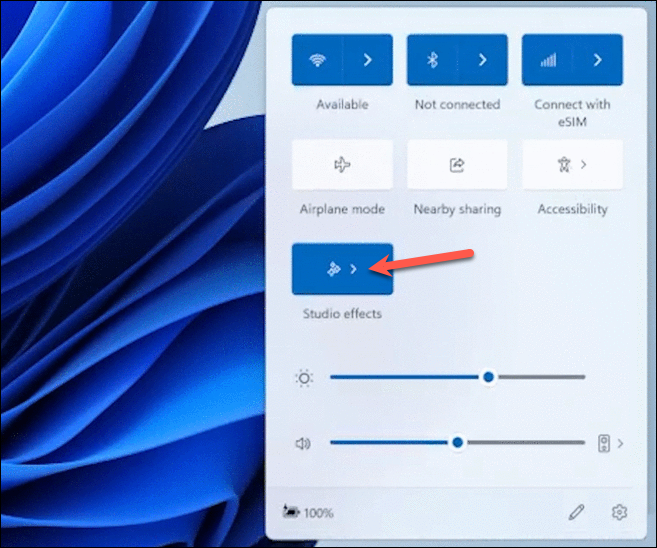 From the flyout window for Studio Effects, select whether you want to enable the 'Camera' or 'Audio' effect by switching between the two from the top-right corner.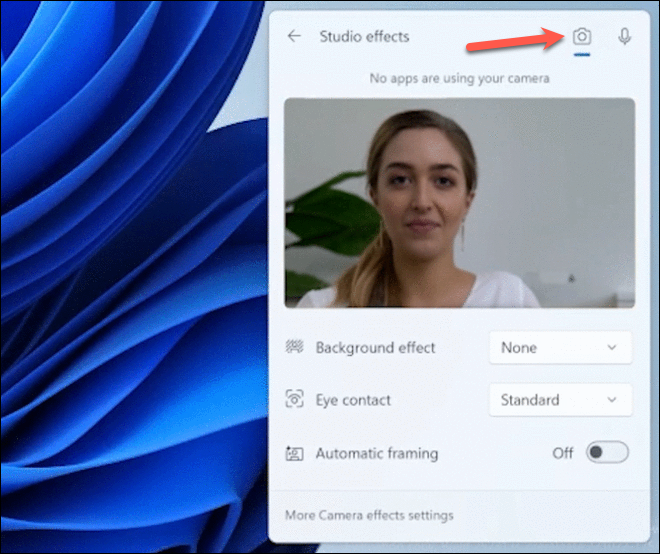 Finally, enable or disable the toggle for the desired effect from the panel. Or, for Background Effects or Eye Contact, select the desired option from the drop-down menu.
Similarly, you can switch on Audio Effects and enable the toggle for 'Voice Focus'.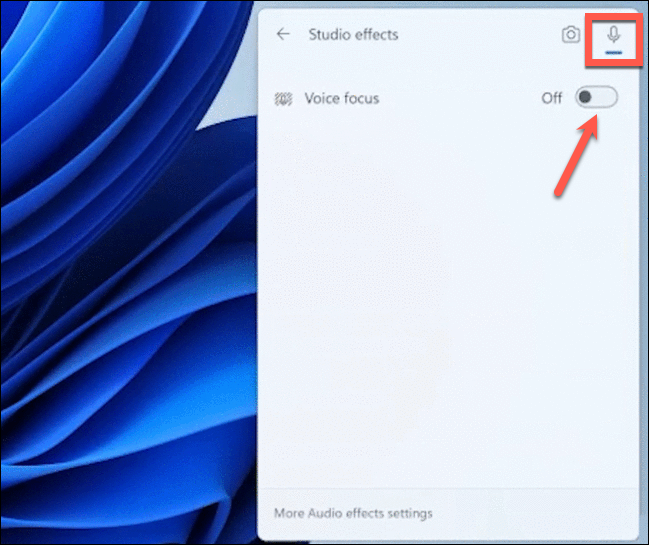 ---
Windows Studio Effects can be a lifesaver in video meetings, given that you have a compatible device with an NPU. With these effects at your disposal there is no need to be at the mercy of the video conferencing app.